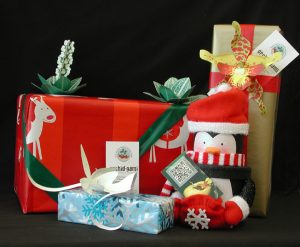 The holidays of December offer a great opportunity to gather the family and share holiday traditions — lighting candles, baking cookies, trimming the tree. This year we suggest a new tradition, orchid-gami.
We have completed designs for 25 of our native orchids and each day in December we will add one of the orchids here for you to download. We encourage you to be creative and find innovative ways to use these orchids — not just on gifts or the tree — these orchids would be right at home on your holiday table! Have fun with the family then explore the Go Orchids web site to learn more about your holiday orchid. Don't forget to send us pictures of your holiday creations.
Go to the orchid-gami countdown!